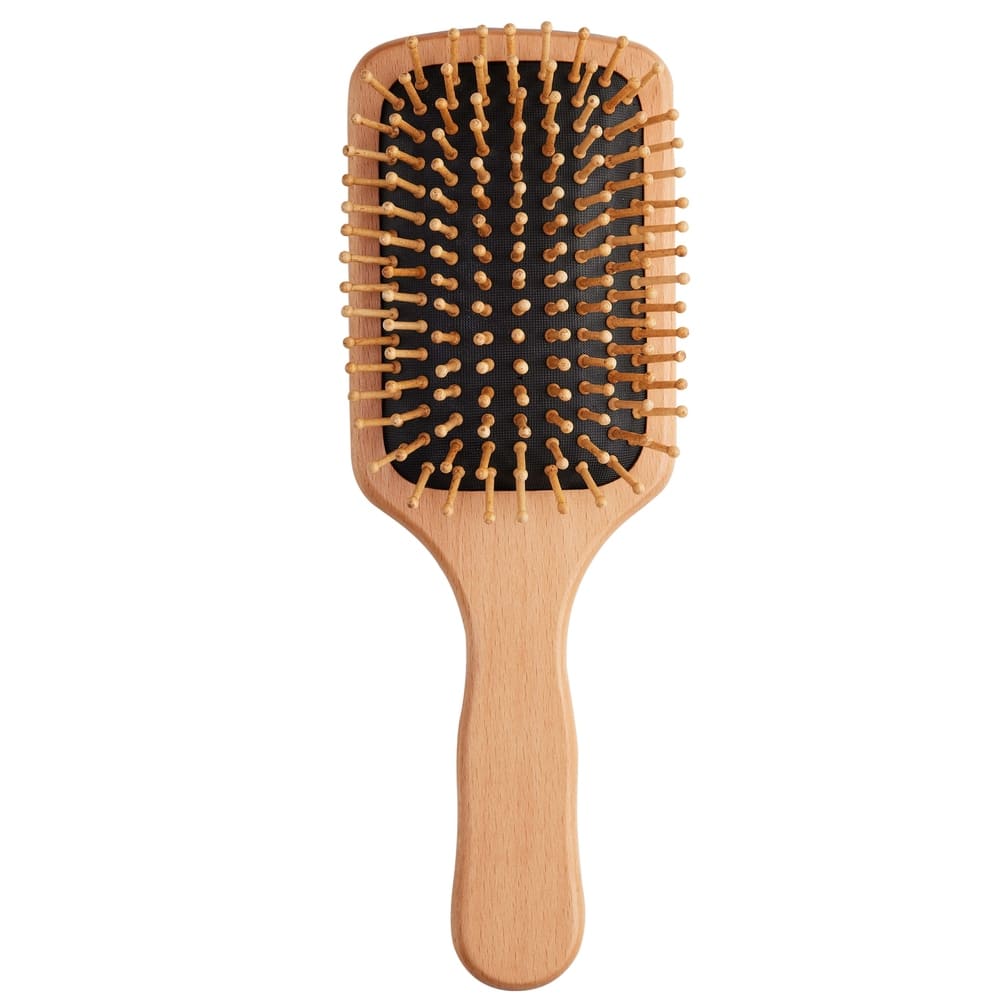 /Paddle Cushion Hair Brush/
The paddle hair brush is ideal for creating sleek, straight looks no matter how long the hair is. It's good for smoothing out frizz and fly-aways.

The brush has round wooden pins, which are skin to the scalp. It can help to massage the scalp gently without pulling hair or causing discomfort.

The handle of the brush is with ergonomic shape. It makes the brush easy to grip and to hold while styling.