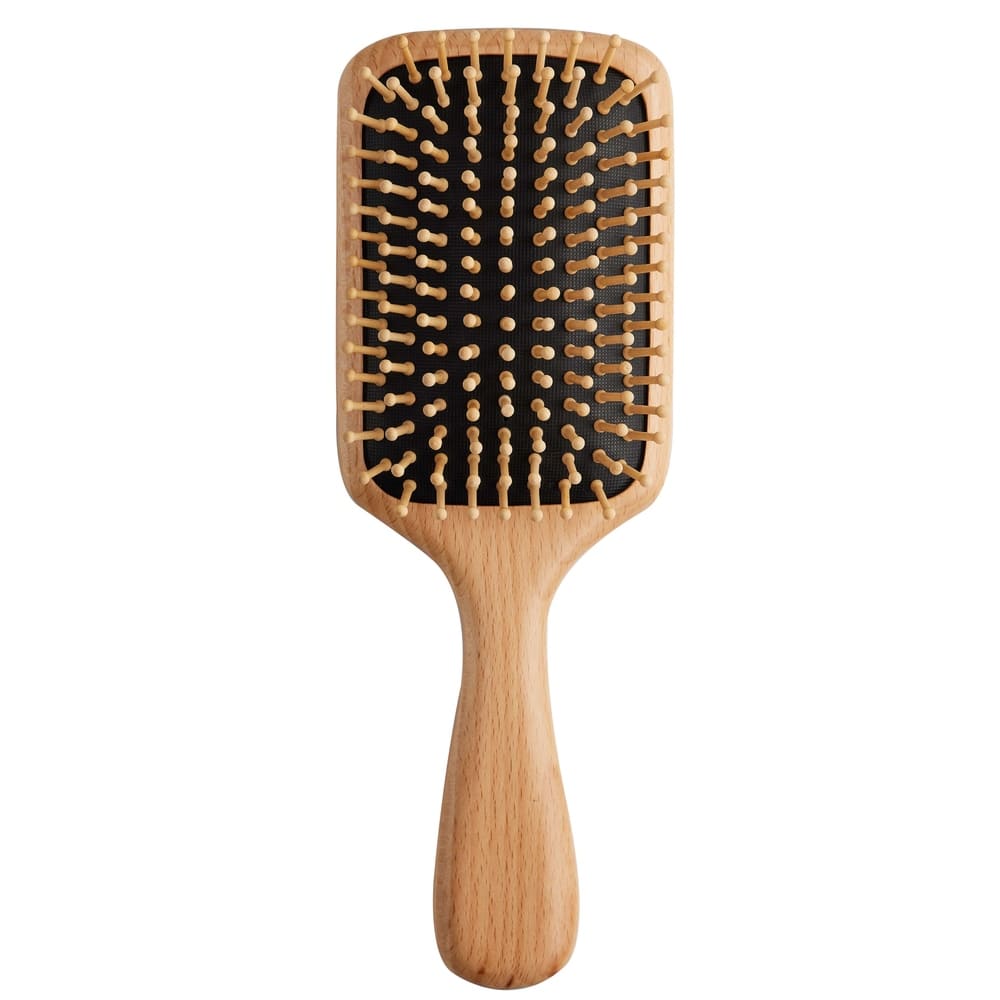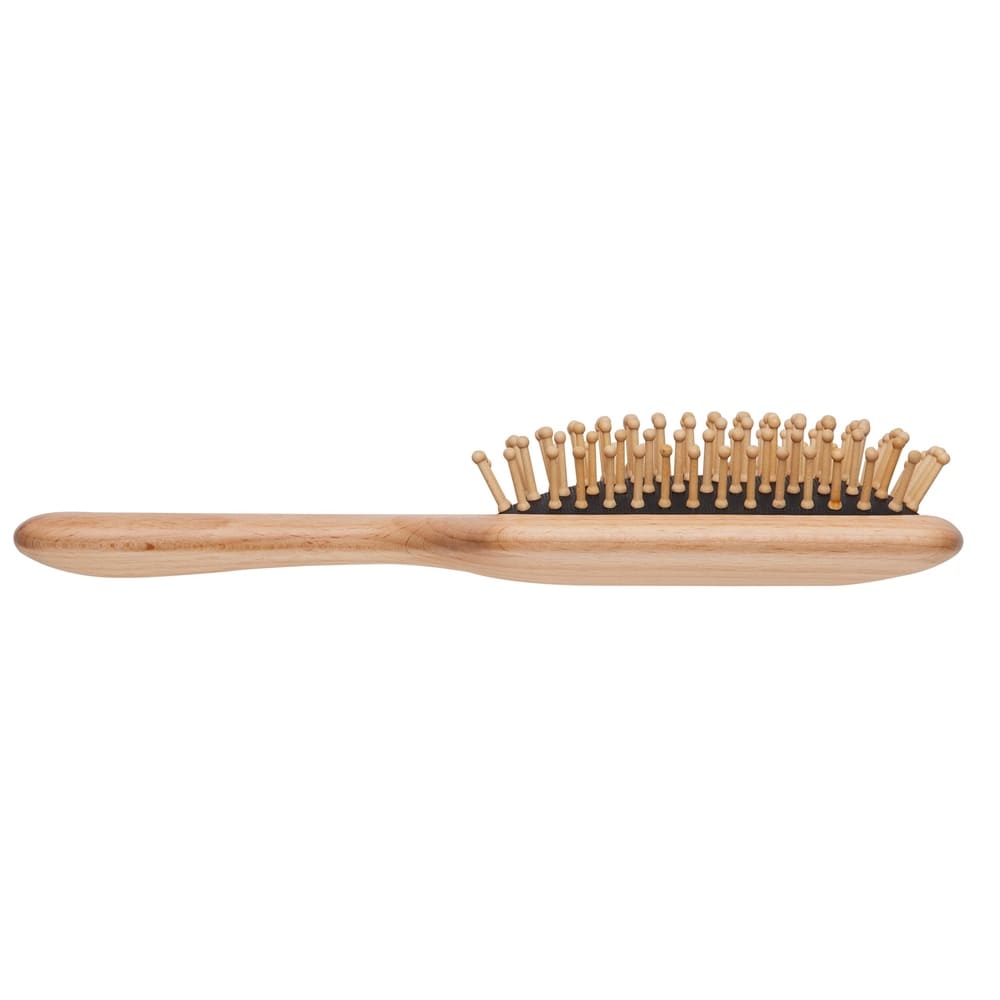 /Paddle Cushion Hair Brush/
The paddle hair brush is vented, ideal for dispersing and stranding the hair no matter how long the hair is.

The wide space and the round pins of the hairbrush help to detangle thicker hair and prevent irritation or scratching of the scalp. It's also good for smoothing out frizz and fly-aways.